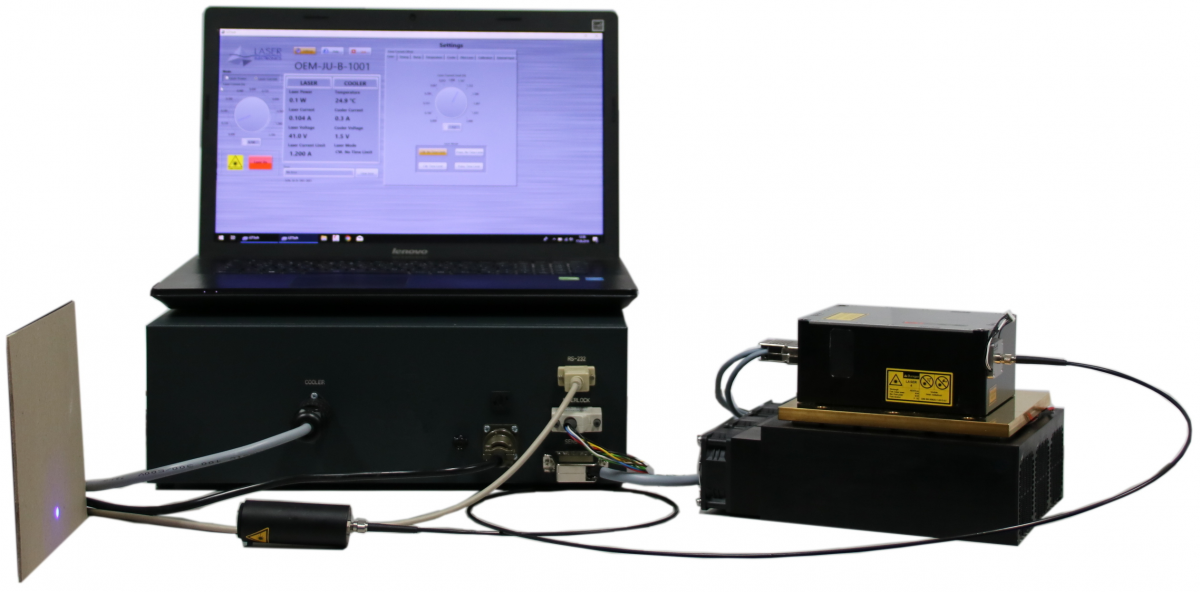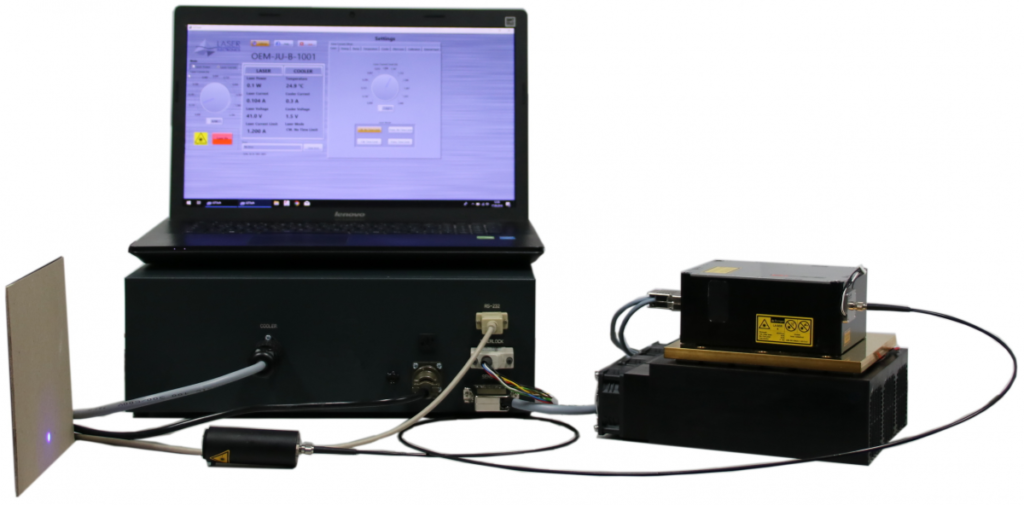 Modular Systems
Modular Components

Laser Diode

Laser Diode driver

TEC-Cooler or water cooler

TEC-Driver if needed
Applications
Material processing

Laser soldering

Plastics welding

Medical application

Pumping solid state and fiber lasers

Illumination

General purpose laboratory system
Features
Selectable fiber coupled Laser Diode     
CW and pulse operation
Laser ramp function
RS232 PC Interface, optional USB
User friendly LabVIEW program
Interlock function, optional pilot laser
Detachable fiber
Description
The modular system contains all necessary components such as the laser diode, the laser diode driver, the laser diode cooler and a TEC-driver. The customer can choose a suitable laser diode regarding his requirement. According to this laser diode, a fitting driver and cooler is chosen. The driver can be a LDC1000 or an OEM device like the LDU1000. According to the laser diode, the cooler can be a COOL30, a COOL50, a COOL100 or a water cooler. A TEC-driver is needed for a COOL30, a COOL50 or a COOL100.
Contact Form

Do you have questions regarding our products or applications?
Contact us via our contact form and we will get back to you as soon as possible.
Kontaktformular Detailseite EN
"*" indicates required fields